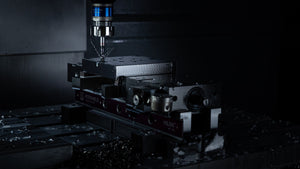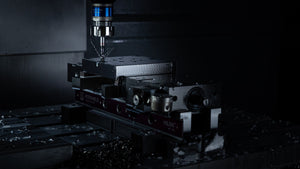 Bring your design to life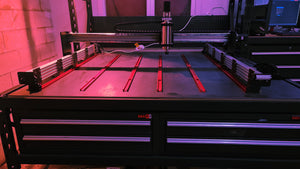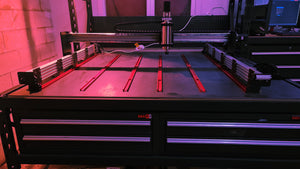 Bring your design to life
CNC Machining
At Bottega, we offer state-of-the-art CNC machining services that deliver unparalleled precision and accuracy. Our advanced CNC machines and skilled technicians ensure that every piece we produce meets the highest standards of quality and craftsmanship.
Whether you need a single custom part or a large production run, our CNC machining services can handle it all. We work with a wide range of materials, including aluminium, steel, plastic and more, so you can be confident that we have the expertise to meet your specific needs.
 With our CNC machining milling services, you can be sure that you are getting the best value for your investment. Our machines are capable of producing complex, precise parts quickly and efficiently, so you can get your project up and running in no time.
 So why wait? Choose Bottega for all of your CNC machining milling needs and experience the precision and quality that we are known for. Contact us today to learn more about our services and to request a quote.
Precision Meets Perfection
CNC in CNC machining stands for 'Computer Numerical Control', which is a machine tool that is controlled through the use of software, to accurately replicate an item with complete precision, using raw materials (either by adding or removing materials).
 When milling, the machine is able to cut and drill at different axes, and different tools are used for different materials. Its cutter resembles a drill and comes in different shapes, sizes, teeth orientation and spacing and provides different types of cuts.
 Our custom CNC cutting service, will basically create or transform an object designed in a CAD program, into a real one. It's incredibly accurate, meaning through our CNC cutting service, we can cut just about anything you're looking for.
CNC Metal Cutting Service
Our CNC router table which we fittingly named 'PYSBER CUTTA', can print a variety of products including: cabinets, furniture, instruments, prototypes and models, sculptures and signs; and many of the hard and soft solid materials we can cut are: wood, aluminium, steel, titanium, copper, bronze, zinc, PVC, nylon, plywood, extruded polyurethane, stone and concrete.
 As dedicated and highly skilled designers and manufacturers, we have a passion for helping everyone that walks through our doors, using the right kind of materials for their product or artwork idea which will tastefully decorate or work as a functional item in their homes, workshops, alfresco areas or office spaces.
 We also pride ourselves on our reliability and the superior customer service we provide to get your project completed with our CNC metal cutting service.
The Leaders In CNC Machining NZ Wide
Bottega was started in Dunedin, as a bespoke 3D designing, engineering, modelling and manufacturing business, with a focus on creating items for vehicles as well as custom work. Over the years, we have expanded our offerings by adding a 3D scanner, 3D printer and CNC machine. Many of the products we produce include custom wall decor, LED lighting, furniture, gifts, souvenirs and other personal items.
 We are passionate about designing and manufacturing innovative products which last, while continually working towards being a sustainable and environmentally friendly operation providing CNC machining NZ wide. If you have a design in mind, have a chat with our friendly team today, we'd love to help you bring it to life.