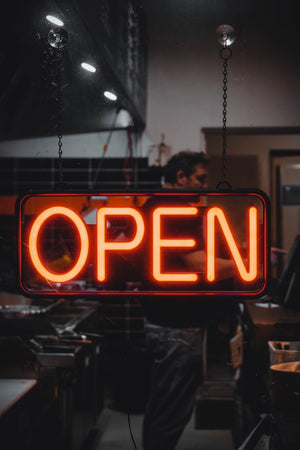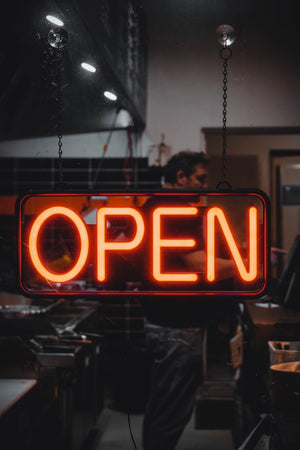 Bring your design to life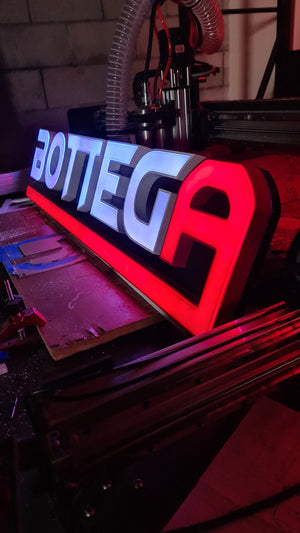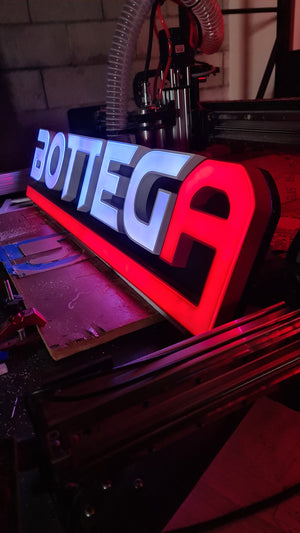 Bring your design to life
Custom LED Signs
Are you looking for a way to stand out from the competition and grab the attention of potential customers? Look no further than Bottega custom LED signs!

At Bottega, we specialise in designing and crafting high-quality, custom LED signs that help businesses like yours make a bold statement. Our signs are not only eye-catching and attractive but also highly functional and energy efficient.

Our team of expert designers and technicians work closely with you to create a custom LED sign that perfectly reflects your brand and business. Whether you need a simple, minimalist sign or a complex, multi-layered design, we have the skills and experience to bring your vision to life.
A More Energy Efficient Way To Illuminate Your Business
We use the latest technology and materials to ensure that your sign is not only beautiful but also built to last. Our LED lights are energy efficient, long lasting and available in a wide range of colours, so you can choose the perfect combination to match your brand.

Our custom LED signs also offer a range of benefits for your business. LED lights consume far less energy than traditional lights, so you can save money on your energy bill and reduce your carbon footprint. LED lights are also brighter and longer lasting, so you won't have to worry about constantly replacing bulbs or dealing with dim or flickering lights.
The Options Are Endless
Our LED signs are highly customisable - we can create signs in any size or shape, so you can choose the perfect design to fit your space. Whether you need a small sign for your window or a large sign for your building, we have the expertise to make it happen.

At Bottega, we are committed to providing our customers with the highest-quality products and service. We use only the best materials and technology to craft our custom LED signs and our team of experts is always on hand to answer any questions and provide support throughout the design and installation process.
Let's Chat About Your Custom LED Signs Today
Take your business to the next level with our custom LED signs. With our expert design and craftsmanship, you can be sure that your sign will make a lasting impression on customers and clients for years to come.

To get started on your custom LED sign, contact us at Bottega to learn more about our products and services and to schedule a consultation with one of our expert designers. Let us help you illuminate your business and stand out from the crowd!